Bobi Wine: Ugandan politician charged for breaking virus rules
November 20, 2020
9
1 minutes read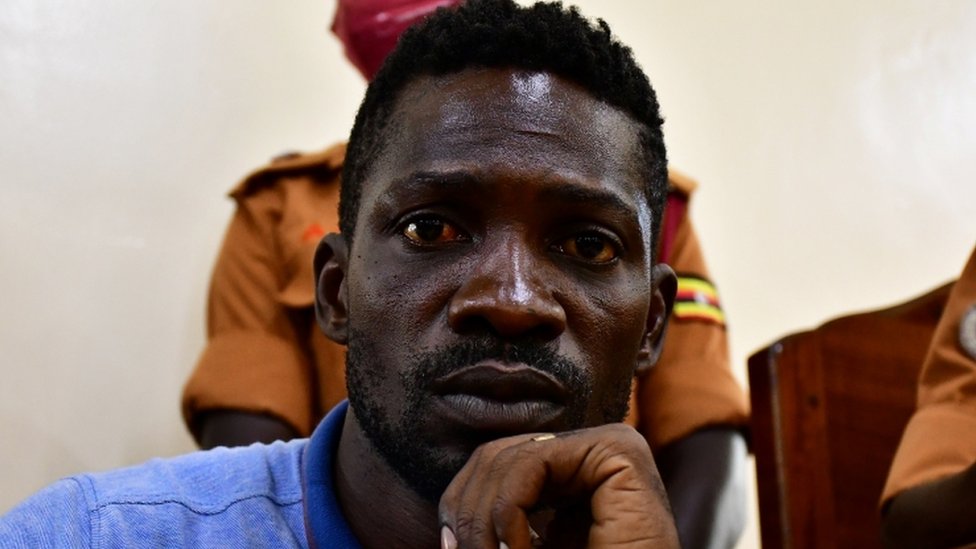 Ugandan presidential candidate Bobi Wine has been released on bail after being charged with spreading coronavirus.
The court ruled on Friday after Mr Wine, 38, held a large rally this week.
Human rights groups say the virus charge is a pretext to suppress political opposition.
Protests broke out and 28 people died in clashes when the popular politician, who is also a pop star, was arrested this week.
The musician, whose real name is Robert Kyagulanyi, is among 11 candidates challenging President Yoweri Museveni, who has been in power since 1986.
Human Rights Watch says it is clear that the Ugandan authorities are using Covid-19 guidelines to repress opposition and that the governing party has held large events ahead of the election on 14 January 2021.