BTS: New album BE 'authentic' but takes 'few risks', say critics
November 20, 2020
6
4 minutes read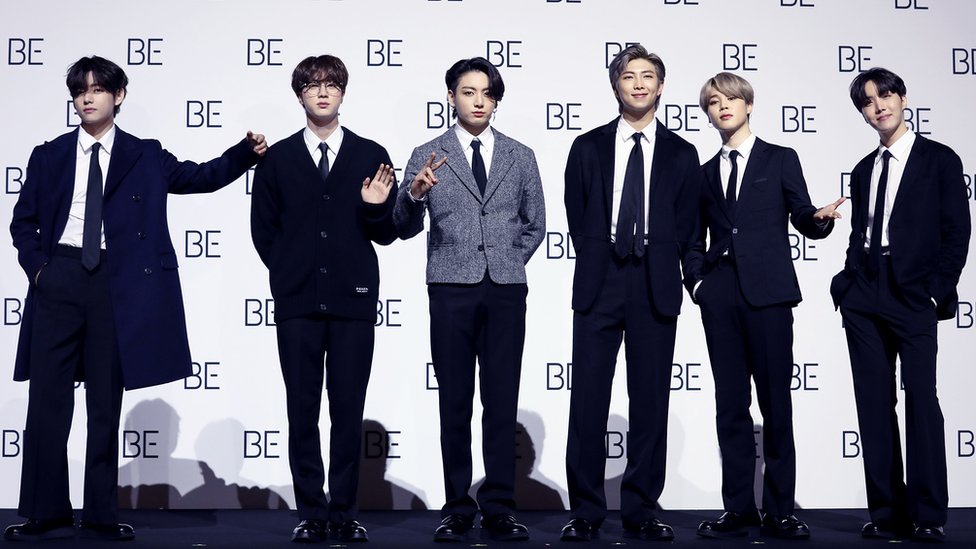 BTS released their second album of the year on Friday, which critics have said is "authentic" but doesn't take "many risks".
BE, the K-pop band's follow-up to their UK and US number one Map of the Soul: 7 sees them address life in lockdown.
Speaking at a Seoul press conference, the band described the album as "a letter of hope" to their fans (known as The Army) around the world.
It has received a mix of three and four-star reviews, from music writers.
The Guardian said the seven-strong unit are now showing they are not "manufactured robots" – a criticism sometimes labelled at K-pop acts – but profoundly human stars.
Katie Hawthrone opined that they had "rewrote the western pop rulebook" around fan engagement, and by various band members taking on different creative roles.
"What makes BTS revolutionary is their willingness to address [the issue of authenticity], while showing their doubts, flaws, and sources of support. They undermine both the myth of the lone musical genius and the stereotype of the K-pop automaton."
"BE's homespun aesthetic suggests a new articulation of the group's identity, but it centres yet again around their fanbase, using the Easter eggs, clues and in-jokes developed over years of sharing storytelling duties with their fans," she added.
"This is authenticity in a language only they and their Army speak – highlighting the hypocrisy of 'authentic' pop music is just a happy side effect."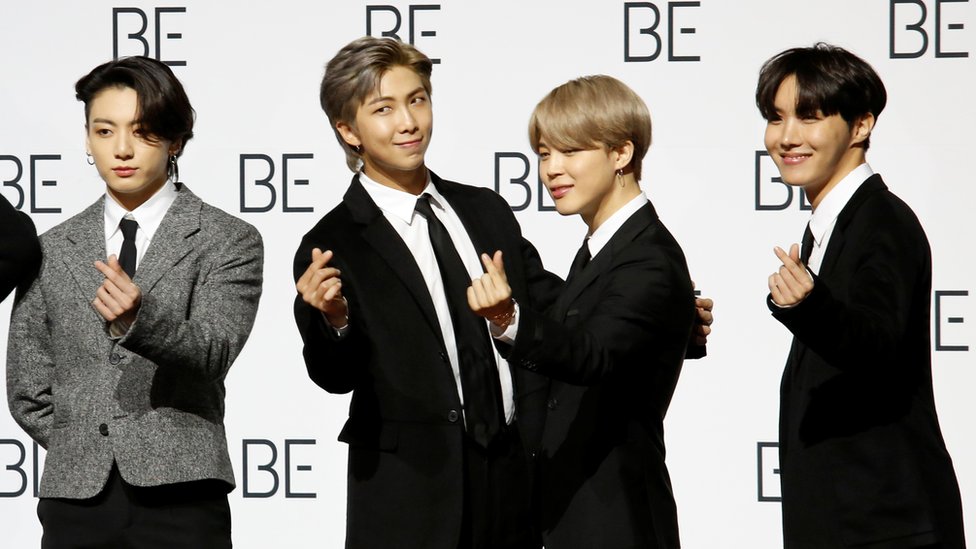 "BE doesn't overstay its welcome, coming and going in less than half an hour and, like pretty much all BTS albums before it, it doesn't take many risks," wrote Jochan Embley.
"Maybe that's not a bad thing – in these bleak times, there's no doubt it'll be a thing of comfort for millions, and there's little else that can provide such a thing right now."
The new album contains BTS's record-breaking second-English language track Dynamite, which smashed all YouTube records back in August.
It also arrived with a fresh music video for opening track, Life Goes On, which reflects their experiences of life during the Covid-19 pandemic.
Directed by band member Jeon Jung-kook, the video allows their 33.5m followers a snapshot of their morning routine; hanging out in their pyjamas, and ultimately performing in an empty stadium
They documented the making of the LP too, via a series of online videos.