Covid: Infection rates levelling off in England and Scotland
November 20, 2020
7
2 minutes read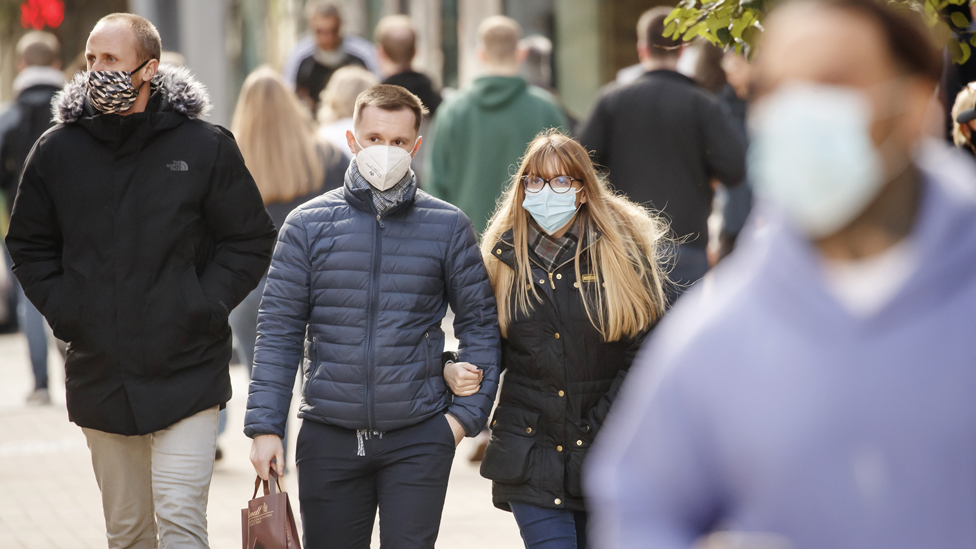 Coronavirus infection rates are levelling off in England and Scotland and decreasing in Wales and Northern Ireland, latest data from the Office for National Statistics (ONS) suggests.
It shows rates in school-age children are still rising while falling in young adults.
The R number for the UK continues to fall and is now between 1 and 1.1.
But that doesn't yet reflect the impact of the second lockdown in England, introduced on 5 November.
ONS figures, covering the week to 14 November, show virus infection rates in the north-west and Midlands are decreasing, but they are rising in London and the south-east.
The ONS weekly survey tests people in thousands of households across the UK, whether they have symptoms or not. It does not include people in hospitals or care homes.
1 in 80 people in England have coronavirus
1 in 155 in Scotland
1 in 165 in Wales
1 in 135 in Northern Ireland
This equates to nearly 39,000 infections a day in England, down from 50,000 the previous week.
But the picture across England's regions is mixed – rates of infections are rising in the south while coming down in the north and Midlands.
The highest levels of infection, meanwhile, are still in Yorkshire and the north-west.
In Wales, infection rates appear to have decreased over the past two weeks after peaking around the end of October, the ONS says.
In Northern Ireland, they have been going down for four weeks. In Scotland, infection rates are now stabilising after rising through most of October.
While the government figures are based on people with symptoms requesting a test, the ONS estimates are based on swab tests on everyone in a household.
On Thursday, 22,915 new positive tests were reported in the UK through this system – a similar tally to a week ago.