In pictures: New Year, but not quite as we know it
December 31, 2020
14
2 minutes read
Millions around the world have been seeing out 2020 and marking the start of 2021, although the coronavirus pandemic has forced many celebrations behind closed doors.
With lockdowns or other restrictions in place in many countries, would-be New Year partygoers have been told to have a quiet night in.
Others have attended ceremonies or festivals wearing masks or taking other precautions.
In Tokyo below, people visited the Kanda Myojin Shrine to offer prayers. The popular Shinto shrine reduced the number of visitors allowed, as Japan faces another wave of Covid-19 infections.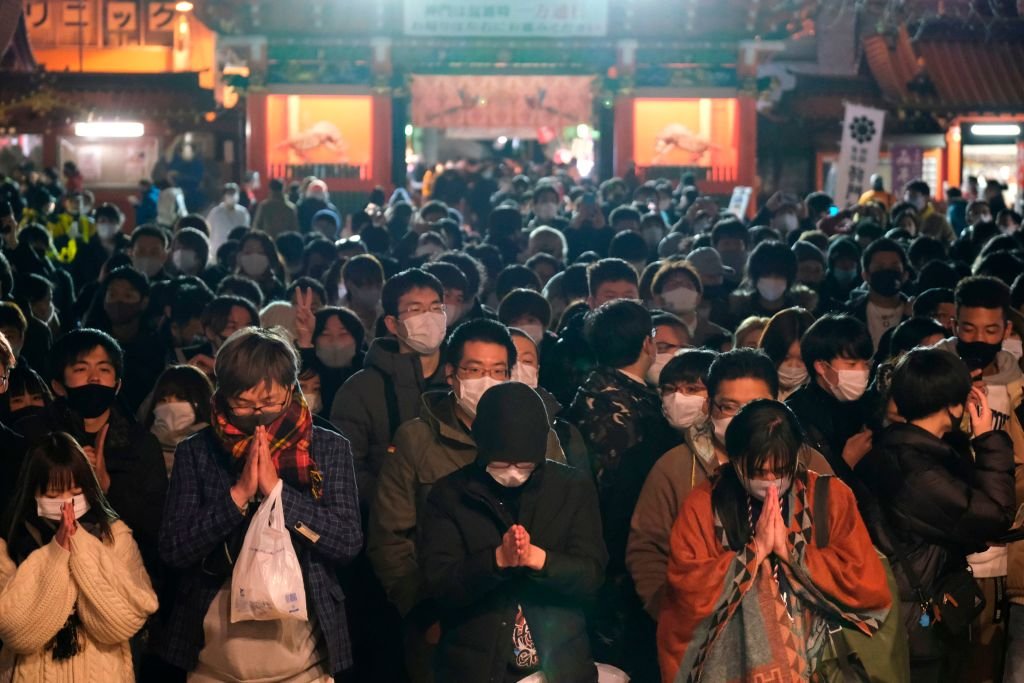 In Wuhan, China, crowds gathered in the city with balloons and festive outfits to count down to midnight on New Year's Eve.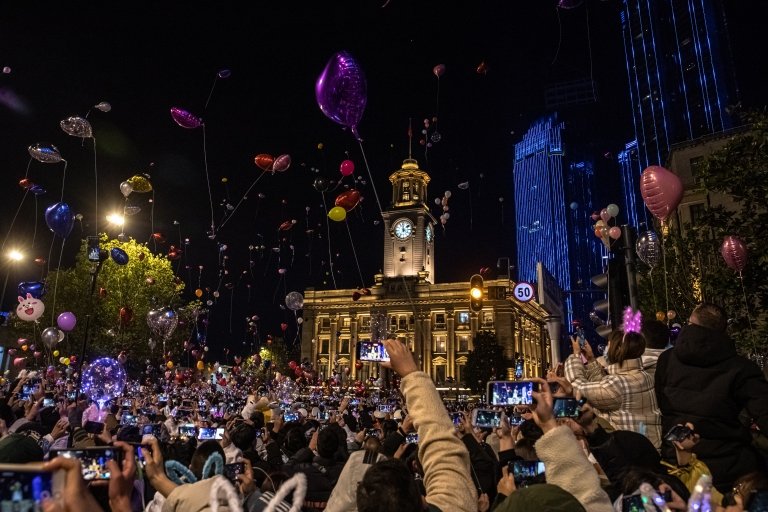 Fireworks lit up the night sky in Taiwan to mark the beginning of 2021 as a number of cities cancelled their celebrations, moving them online instead.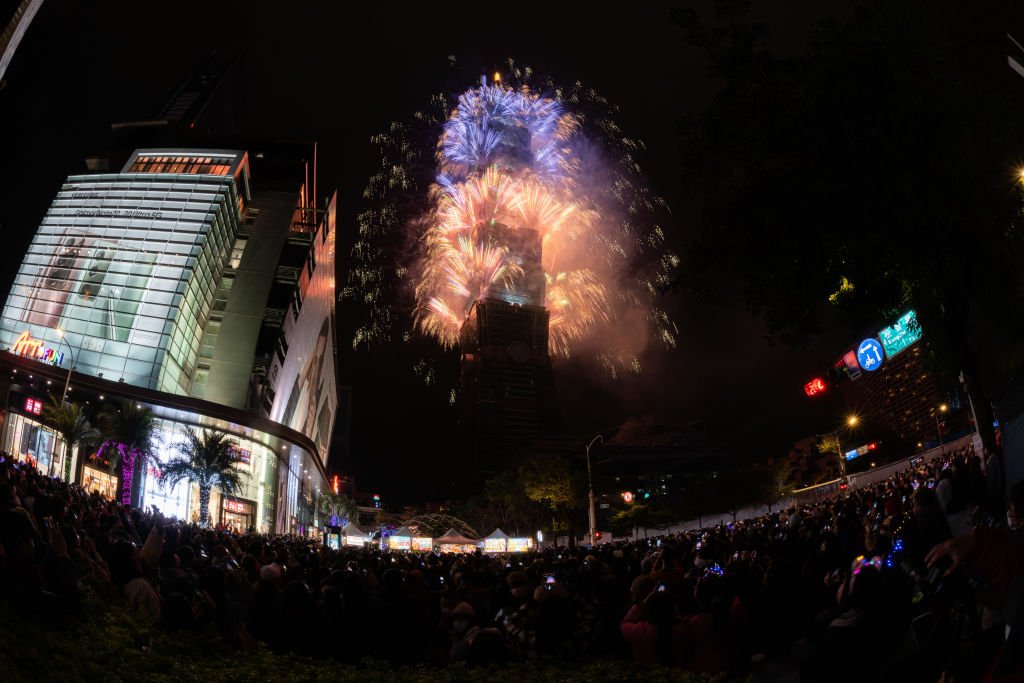 Like this family in Seoul, South Korea, many globally have marked the celebration in a small way and often at home.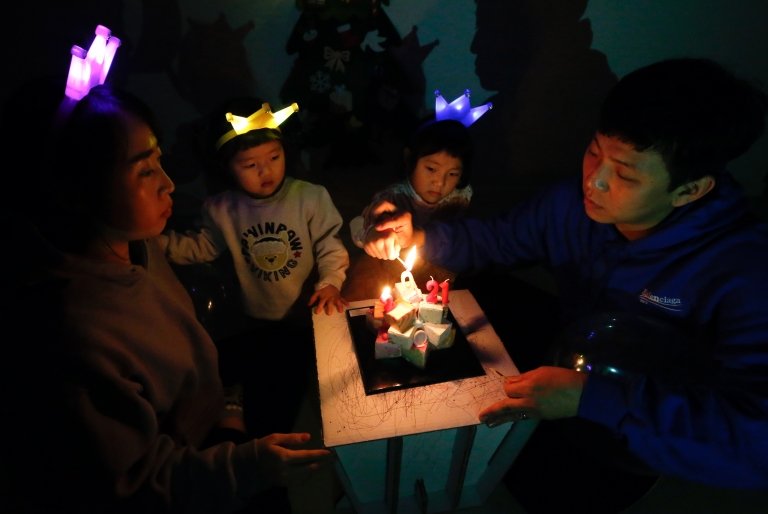 In the Philippines, groups gathered in a park in Manila (below) to watch a fireworks display. Authorities had urged residents not to form large crowds.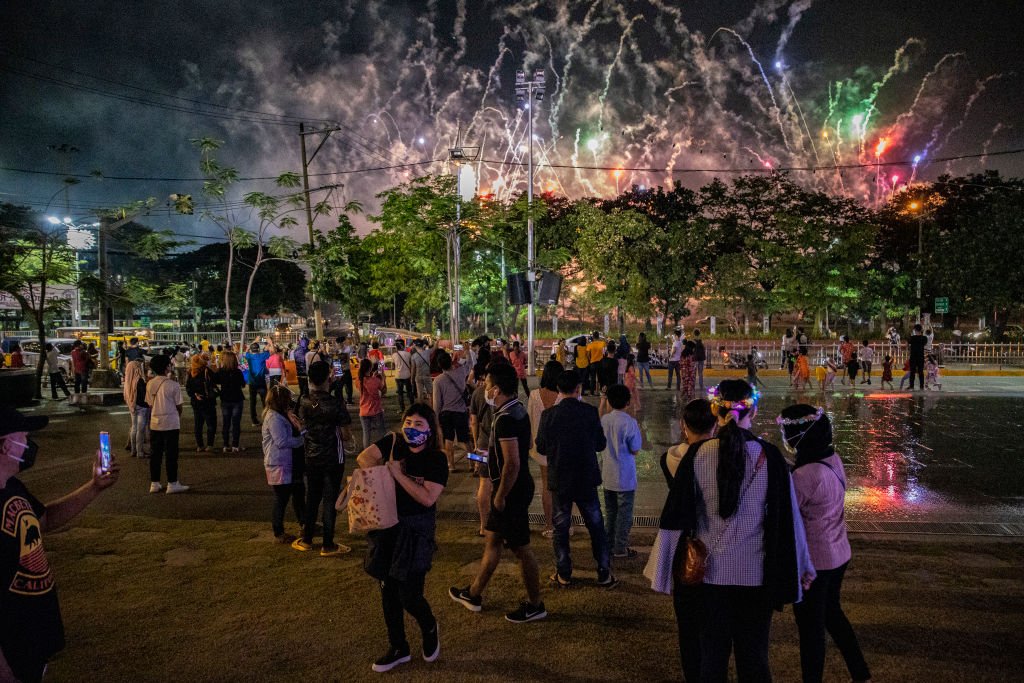 In Hong Kong, groups gathered in front of Victoria Harbour to celebrate together as the territory shared a virtual countdown for viewers around the world.